Dam Incident and Failure Investigations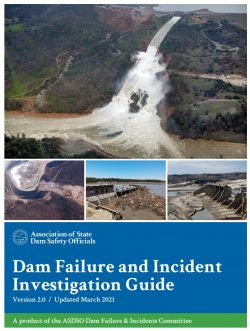 Failures, incidents, and their subsequent investigations lead to improved understanding of dam safety and often serve as catalysts for significant changes in the industry. Some failures and incidents have had multiple investigations, while others were not investigated for various reasons.
When formal investigations are performed, the resultant investigation reports should be made available so that the lessons learned from these incidents and failures can be distributed and applied throughout the industry. The following list provides access to available dam incident and failure investigation reports. If you know of any investigations that are missing from this list, please contact Nathaniel Gee ([email protected]).
Hebgen Dam (Montana, 1959)
Two Medicine Dam (Montana, 1964)
Buffalo Creek Dam (West Virginia, 1972)
Teton Dam (Idaho, 1976)
Kelly Barnes Dam (Georgia, 1977)
Silver Lake Dam (Michigan, 2003)
Hurricane Katrina (2005)
Taum Sauk (Missouri, 2005)
Kingston Dredge Pond (Tennessee, 2008)
Brown Bridge Dam (Michigan, 2012)
Gold King Mine Release (Colorado, 2015)
Oroville Dam (California, 2017)
Edenville and Sanford Dams (Michigan, 2020)